At their Upfront presentation in New York on Tuesday, Univision highlighted their revamped digital strategy, which they believe will help reinvigorate their slate of drama, news, and sports programming. With Facebook Live integrations and other innovative tactics, Univision seeks to continue to extend its content beyond TV.  
"When it comes to digital, we will continue to test new points of audience connection," said Lourdes Diaz President of Entertainment. "These changes and digital innovations… will reinvigorate our dramas." To create fan discussion following their scripted drama "El Chapo", Univision will stream a Facebook Live after show. Additionally, they discussed the inventive mobile extension for "La Piloto," in which fans go behind the curtain to see the characters' personal video chats.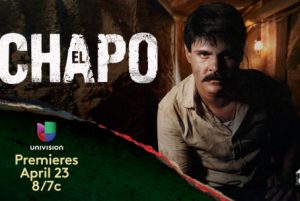 In addition to the social extensions of their dramas, Univision launched "Edicion Digital", a noon news franchise. The new digital news platform simultaneously airs live from the newsroom on Facebook and across other UCI digital platforms to engage with the new generation of consumers. On the sports side, in February, Univision announced a partnership with Facebook to livestream the entire 2017 Liga MX season.
"From more catered programming to improved access to content, we have enhanced our diverse portfolio to meet the needs of the next generation of American youth," said Randy Falco, President and CEO of Univision Communications. "Our strategy continues to center around connecting and engaging with the audiences of the future and maintaining our unwavering commitment to authenticity and excellence."