Each year in December, one thing is top of mind for many American consumers: holiday shopping. Brands tap into this need to connect with audiences through TV advertising. Read on to see which retailers made the biggest social media impact with their TV ads in December.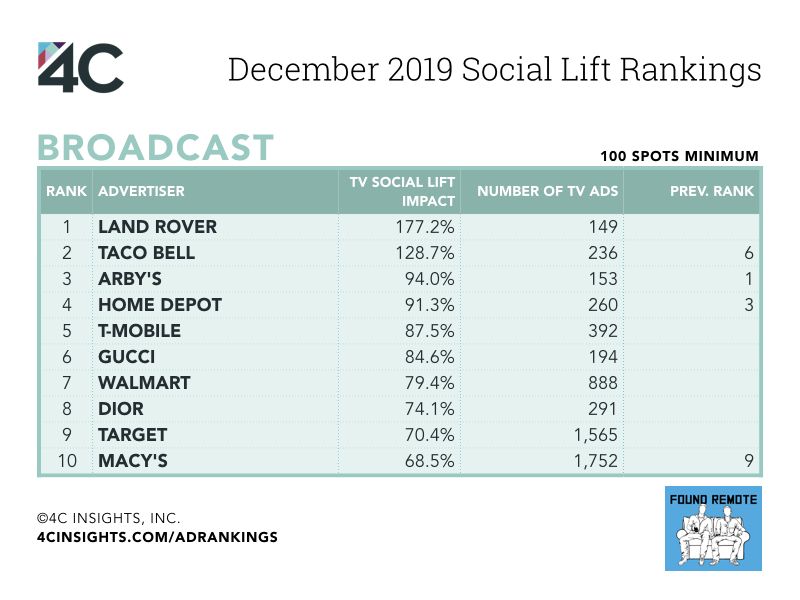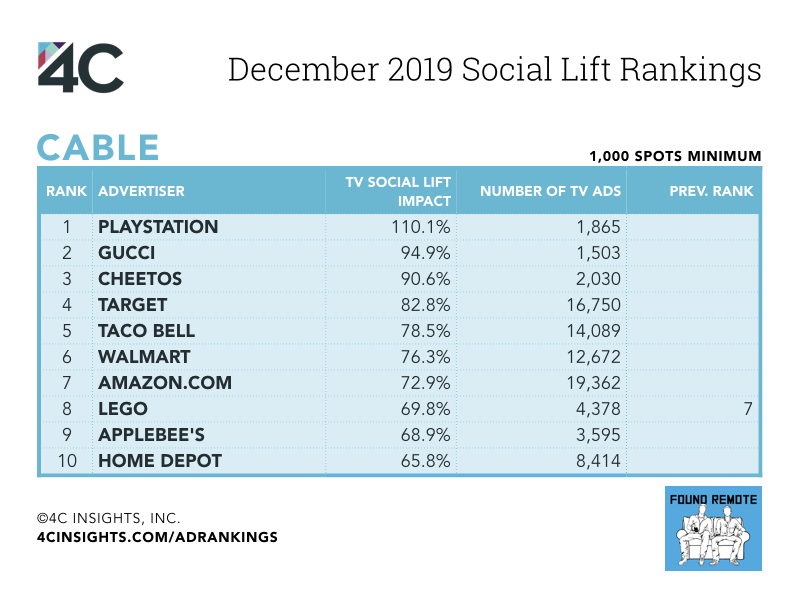 Land Rover's ads for its 2020 models helped the brand grab the top spot for broadcast advertising.
Retailers Gucci, Walmart, Target, and Home Depot each made the top 10 for both broadcast and cable advertisers.
Playstation's VR-focused advertising resonated with consumers, securing the top cable spot.