RTVE launched an interactive transmedia series that lets viewers decide the course of the plot every week and interact with the characters.
Tú escribes la historia en @Sifuerastuplayz No te pierdas el estreno, esta noche a las 21 h. en 👉 https://t.co/3pzGcu69W7 pic.twitter.com/nMkeaSVYs1

— Si Fueras Tú (@SiFuerasTuPlayz) September 11, 2017
"Si fueras tú" ("If It Were You") is an interactive transmedia series by Spanish public broadcaster RTVE that premiered on September 11, 2017. Produced in collaboration with Atomis Media, the weekly digital thriller series lets viewers decide the course of the plot and interact with the characters. After the first episode, which was 20 minutes in length, viewers can enjoy a new 10-minute episode every Monday at 9pm. There will be eight episodes in total, which stream exclusively on Playz (RTVE's upcoming new streaming platform for its own productions) and the series' Facebook Page. The eight episodes will then form a film that airs on TVE at the end of the season.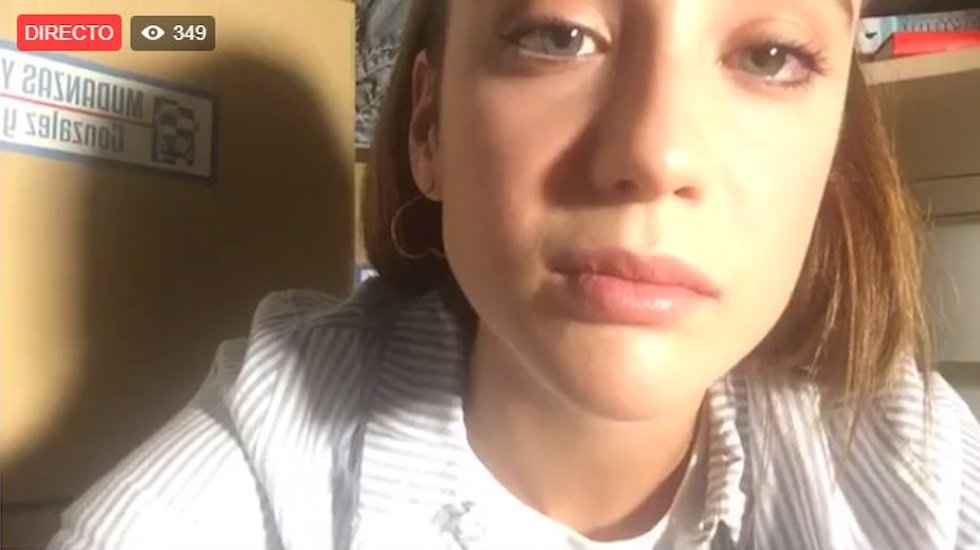 "Si fueras tú" tells the story of Alba, a 17-year-old girl that moves to the residential complex Sotocruz with her uncle Miguel in search of a new life. At her new school, she realizes that it won't be easy for her because she looks very much like Cris, a student that went missing half a year ago. Little by little, Alba gets to know Cris' friends, family and classmates and she decides to unveil the mystery of the girl's disappearance.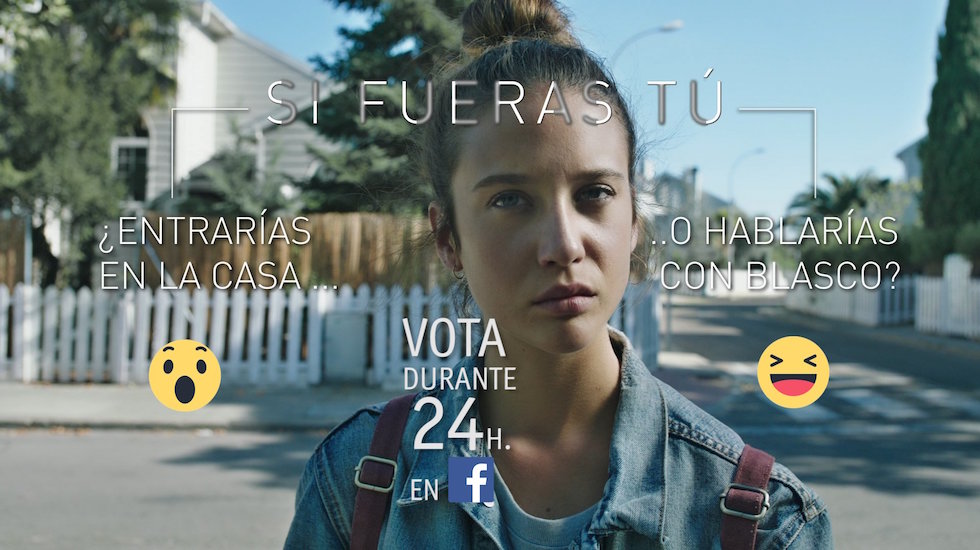 Viewer participation is an integral part of the interactive series. At the end of each episode, protagonist Alba faces a decision and has two options to choose from. After the episode streamed, Alba therefore goes live on Facebook to talk about her feelings, comment on what happened and discuss her options with the viewers. After Alba's Facebook Live stream, the voting starts. For 24 hours, users can vote on the option Alba should choose in another livestream on Facebook by commenting with the corresponding emoji. When the 24 hours are up and viewers have made a decision, the scriptwriters go back to work and write the next chapter, which is filmed during the week and streams the following Monday.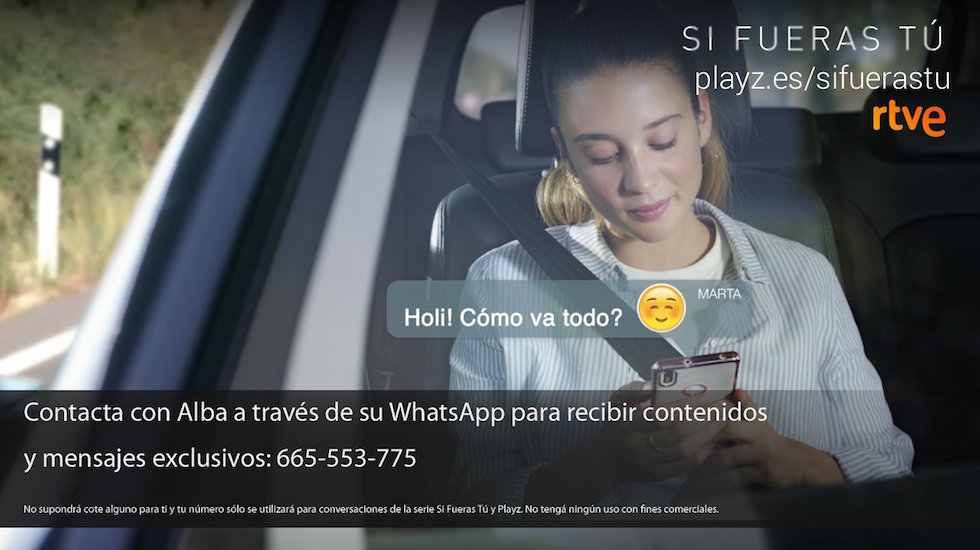 In addition to the episodes of the series and the viewers' opportunity to influence the plot, "Si fueras tú" offers exclusive additional content in the series' social networks that expands the universe of the series, provides clues and lets viewers learn more about the characters. Protagonist Alba also has her own Instagram account where she shares pictures and videos. Viewers can also add Alba to their phone contacts to receive messages from her and exclusive content on WhatsApp. As the story progresses, the viewer participation is promised to go even further through special activations that are announced every week.
Nicole Greiner is a research analyst at VAST MEDIA, a media research and consulting company based in Berlin that provides international television industry leaders with qualitative competitive market analysis of digital entertainment and content marketing. These posts are based on their platform VAST BUZZ which contains thousands of these cases studies.