To celebrate Northern Ireland's ties to HBO's critically acclaimed fantasy series "Game of Thrones", Tourism Ireland teamed up with HBO and creative agency Publicis London to create the Northern Ireland Game of Thrones Tapestry. The massive wall-hanging depicts key moments from all previous "Game of Thrones" seasons, with new ones being added throughout the new season. The 77-metre long tapestry is on display at the Ulster Museum in Belfast as of July 22, 2017. The seventh season of the hit series made its debut in Ireland on July 17, one day after the US premiere.
The Northern Ireland Game of Thrones Tapestry is a hand-woven and hand-embroidered wall-hanging made from fine Irish linen. It brings to life the story of "Game of Thrones" and showcases key events, locations and characters. New sections will be added to the tapestry throughout the run of the seventh season. Textile and linen manufacture is a great part of Northern Ireland's heritage. And as most of the series' filming locations are located in Northern Ireland, HBO's internationally successful show has also become part of Northern Ireland's culture and heritage.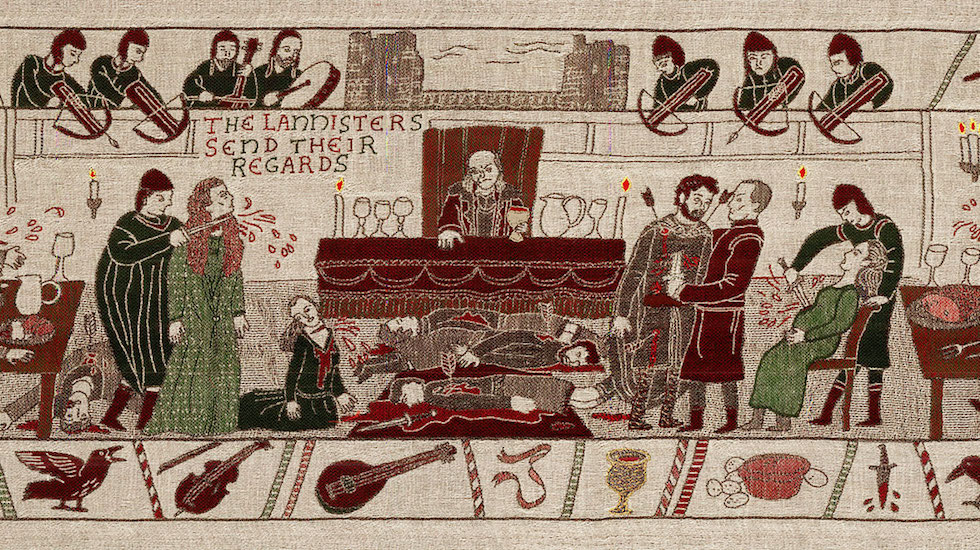 Fans who can't visit the tapestry in Belfast can visit the interactive tapestry website. It allows users to explore the massive wall-hanging digitally by scrolling through and getting a look at the major events of each episode of the previous seasons. The different sections feature small buttons that trigger pop-ups which reveal more information on the series' iconic and most relevant characters, traditions, deaths, locations and events such as battles or weddings.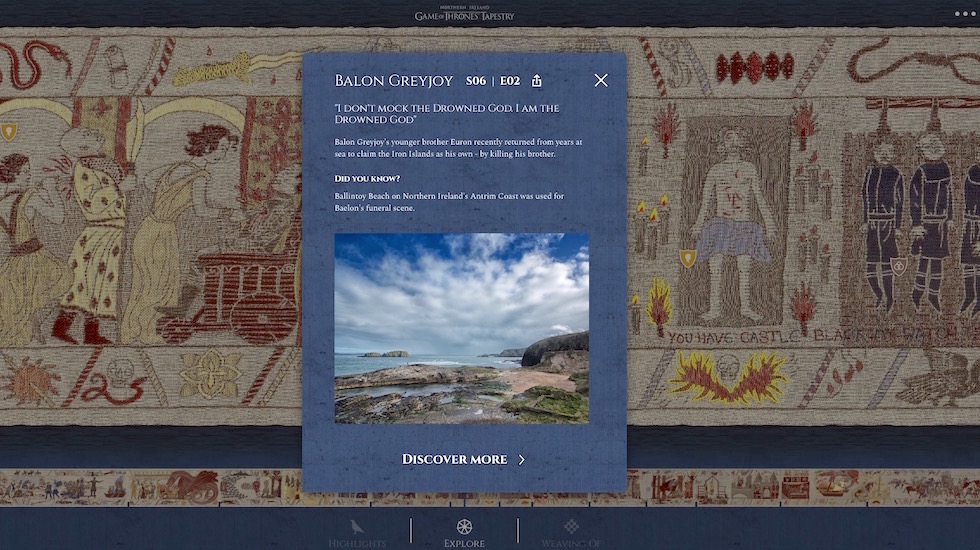 Often these pop-ups also include additional information on the show's characters or events, filming locations or other promotional campaigns for the show by Tourism Ireland. The section which displays the return of Euron Greyjoy and the death of his older brother Balon, for example, features information on Northern Ireland's Ballintoy Beach, the filming location of this particular scene. A link redirects users to Tourism Ireland's website that informs about trip ideas through Ireland along the "Game of Thrones" shooting locations.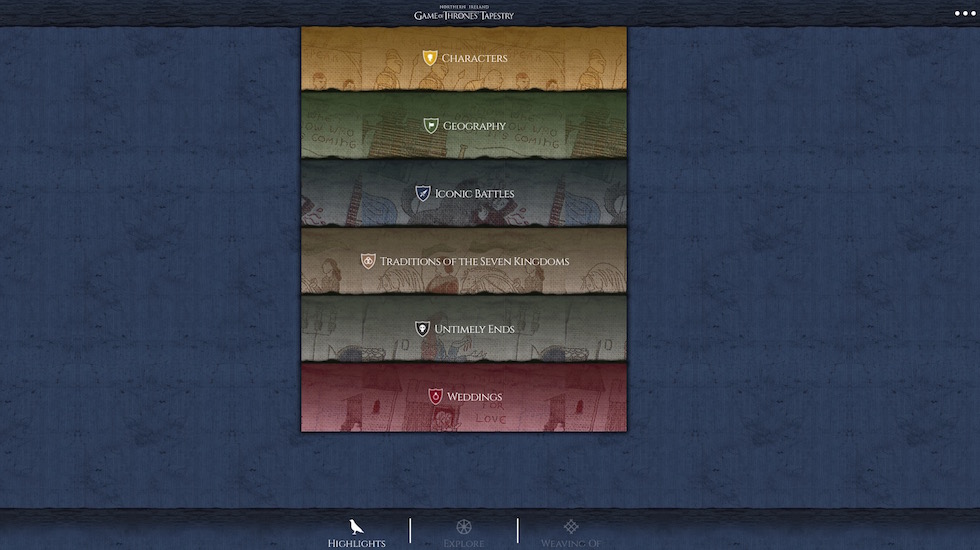 The tapestry website also offers additional sections that allow users to explore the highlight moments individually or learn more about the weaving process of the tapestry.
Henner Herwig Jürgens is the Managing Director and Cofounder of VAST MEDIA, a media research and consulting company based in Berlin that provides international television industry leaders with qualitative competitive market analysis of digital entertainment and content marketing. These posts are based on their platform VAST BUZZ which contains thousands of these cases studies.