Syfy launched its new augmented reality mobile game 'Sharknado ShARkmented Reality' that lets fans impose a virtual Sharknado on their environment and fight flying sharks.
ShARkmented reality is the new reality. Time to slice n' dice those sharks, get the app here: https://t.co/oIpcvNJ83s
Presented by @XFINITY pic.twitter.com/5gL05M7Q65

— Sharknado (@SharknadoSYFY) July 15, 2017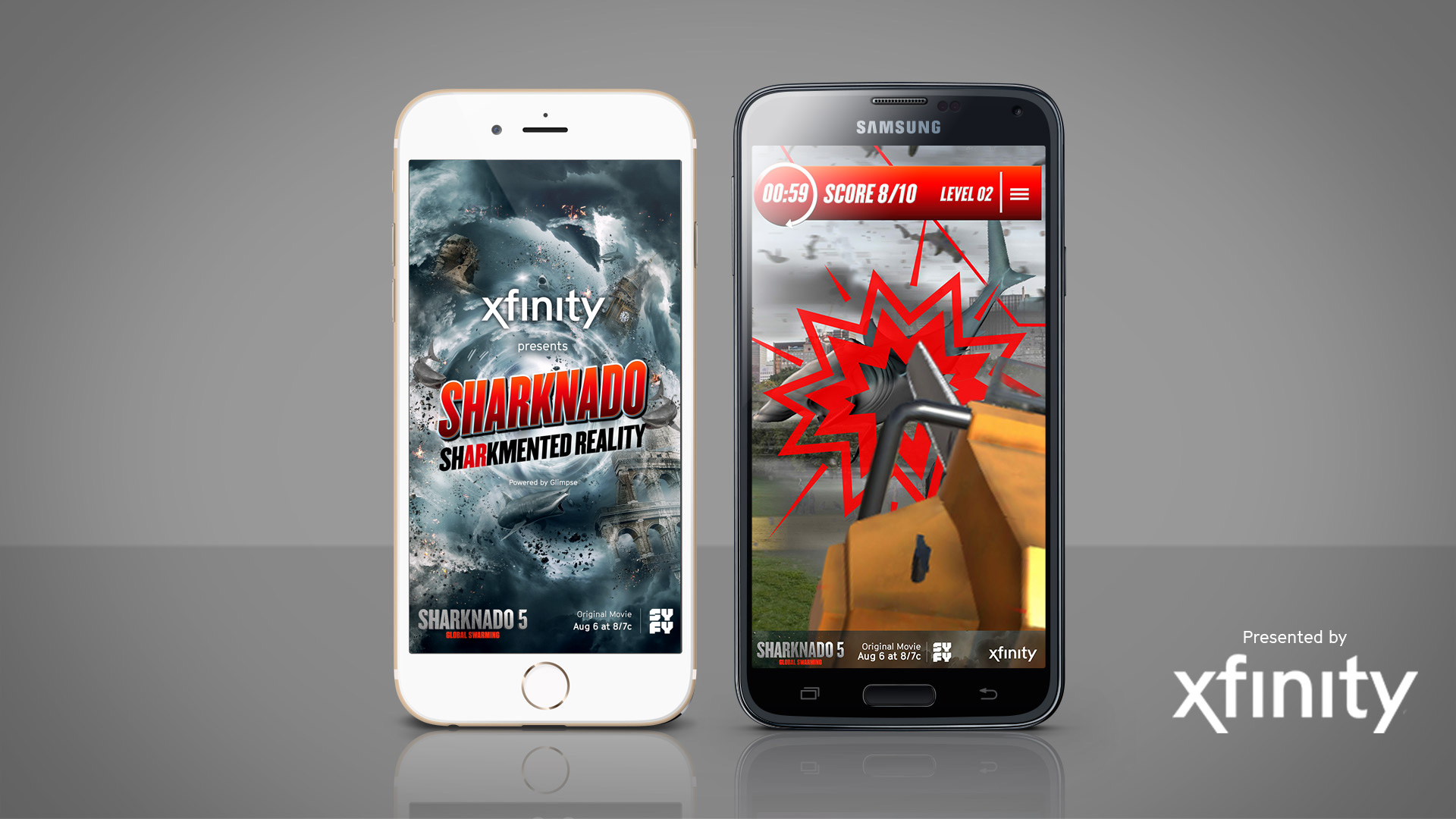 In anticipation of the premiere of Syfy's "Sharknado 5: Global Swarming", Syfy teamed up with AR production company AR Glimpse to debut the new augmented reality mobile game 'Sharknado ShARkmented Reality'. The AR game comes with an update of the 'Go Shark Yourself' app, which was released in 2014. After the update, users are now able to turn their environment into virtual "Sharknados" and fight flying sharks. The game is powered by Xfinity. The Syfy original movie is set to premiere on August 6th.
The free app was updated on July 12th and is available for iOS and Android devices. The app will roll out in different countries across the globe in the coming weeks. In the AR experience users must help the main characters Fin and April to defeat the flying sharks in virtual "Sharknados". Users are armed with a variety of virtual weapons. By completing a level, users unlock new sharks and weapons.
Despite its redesign, the app still allows users to access the photo booth, which enables users to take pictures of themselves with "Sharknado"-themed filters and lenses. Each completed level of the AR experience will unlock a new weapon and shark type which can then be used as stickers and filters in the photo booth.
Matthias Puschmann is the Managing Director and Cofounder of VAST MEDIA, a media research and consulting company based in Berlin that provides international television industry leaders with qualitative competitive market analysis of digital entertainment and content marketing. These posts are based on their platform VAST BUZZ which contains thousands of these cases studies.