You need to know about advanced advertising. And if you're familiar with it, you need to know more. This is the new battleground for advertisers and programmers and it is changing rapidly. What you may have learned about it even at the beginning of the year has evolved. This is the most rapidly shifting field since the introduction of social media.
In just the past couple of weeks, we've heard from the Upfronts and Newfronts about new methods of advertising that are honing in ever tighter on the audience. Hulu's new live streaming product will make it possible for the networks to show you one ad and your neighbor a different ad – all, during a live program. That's the biggest shift in video advertising since the advent of online video.
You need to know more about this.
In April, at NAB, I moderated a panel on programmatic and advanced advertising. I love panels where I learn from the very people I'm interviewing. At this panel, I learned more in half an hour than I had learned studying the new advertising methods since last year.
On Tuesday, May 16th, GABBCON is holding its "Audience Based Buying Summit" at the Mid America Club in Chicago. GABBCON stands for the "Global Audience Based Buying Conference & Consultancy," and was started in 2015 by founder Gabe Greenberg, a media-buying veteran. Greenberg had a revelation after his own experiences at conferences.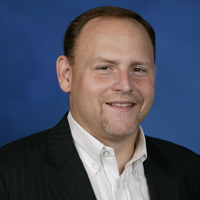 "My experience was that, after speaking at pretty much every event around the globe, the content was either an afterthought or that the pay-for-play ratio was so high that the content wasn't very good," Greenberg told Found Remote.
Greenberg also observed that brand professionals felt bombarded by media representatives at some ad industry conferences. He thought he could improve on the model.
"(Chicago's GABBCON conference) is a brand-oriented event," said Greenberg. "It helps the brands speak informally in a safe environment and not be bombarded by agencies." Which isn't to say Greenberg is anti-agency. Agencies make up a substantial part of the audience. Greenberg says he just wants agencies and brands to use the "safe environment" at the event to learn from each other rather than spend their time aggressively pitching new business.
"We're Switzerland," Greenberg said about his company's role as a neutral meeting ground.
Participants say that approach is part of the GABBCON appeal. State Farm Advertising Director Ed Gold is speaking at the conference about his company's move into advanced advertising techniques.
"In my role, I don't just oversee digital, TV out-of-home or direct mail, so to go to a single conference that spends all of its time on one issue would be difficult," said Gold. "At GABBCON you really get a high caliber of people facing similar issues and offering different thoughts and perspectives, and that's really helpful."
That's exactly the kind of help Greenberg highlighted when he talked about what he wanted attendees to know about what they'll get from GABBCON:
"First, we talk in depth about technical standards for audience buying. The industry isn't moving forward as quickly as it would or should," said Greenberg.
"Second, we provide amazing content and programming so it isn't just a networking event," Greenberg added. "You will absolutely learn something new, and in just one day."
There is also a consulting aspect to GABBCON, the third prong of Greenberg's value proposition. "We found that a lot of these companies want to learn what's new and innovative and how they can apply it. They told us they needed help doing it. We built the consulting side of the business to apply what they hear at our conferences."
Those interesting in attending GABBCON can find out more information by visiting the conference website.
(Disclosure: I have been hired to consult on the public relations for GABBCON's Chicago conference. Writing this article was not a condition of of this process.)