At Hulu's Upfront in New York, Hopkins announced the launch of the much anticipated, Hulu Live TV (that was initially introduced at Hulu's 2016 Upfront). "Hulu Live TV is simple and effortless. It gets you to the content you love faster than ever…We're not just changing the way you watch TV, we're changing the way you experience it. Hulu can now be your primary source of television – live and on demand," Hulu CEO Mike Hopkins announced.
"Today marks the beginning of our biggest move yet… not another one of those skinny bundles," he said. "Rather, an entirely new offering that brings together our enormous on demand library and the addition of live programming – all on a new personalized and intuitive user interface."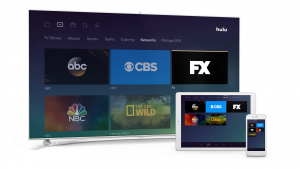 While it will be released as a beta version to the public, Hulu Live TV is priced at $40 a month with around 50 channels. The service includes programming from ABC, CBS, Fox, NBC, ESPN, CNN, Fox News, TBS, TNT, and others.
Besides for the impressive programming offering in its new service, Hulu gave us a look at their new user interface. It features a sleek, simple, and personalized design, which is something the streamer has struggled with in the past. Netflix has had a seamless user interface since 2015; it appears as if Hulu is finally catching up.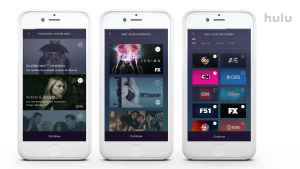 Hulu's SVP and Head of Content, Craig Erwich, also announced the renewal of their hit original series, "The Handmaid's Tale", for a second season. Other new Hulu Original Series were unveiled, such as "I Love You America" (with Sarah Silverman) and Marvel's "Runaways", among others. In addition, Hulu landed exclusive SVOD rights to FX's "Atlanta" and NBC's "This Is Us."
For a look at the new Hulu user experience: