Each year, Super Bowl advertisers compete to capture audience attention during the Big Game. This year was no exception, with several Super Bowl advertisers seeing a lift in social media engagement following their ads throughout the month of February. Read on for more on this month's most engaging TV ads.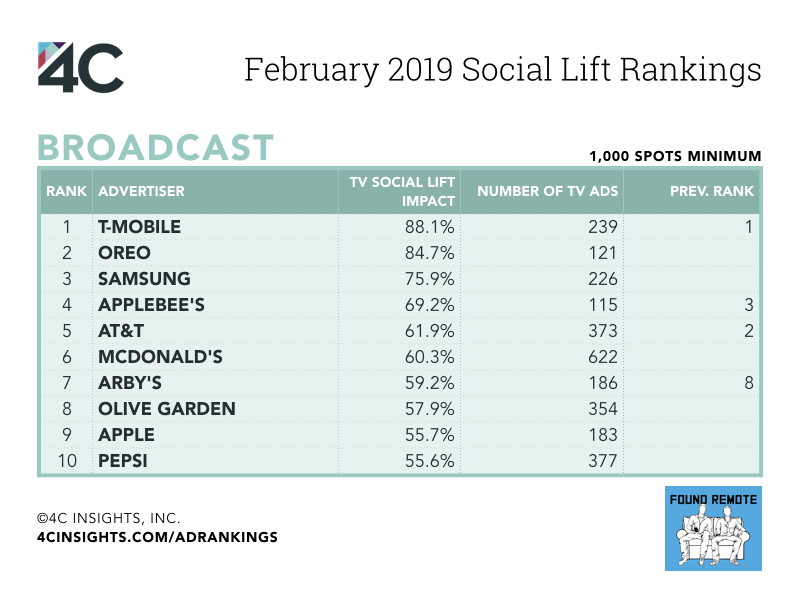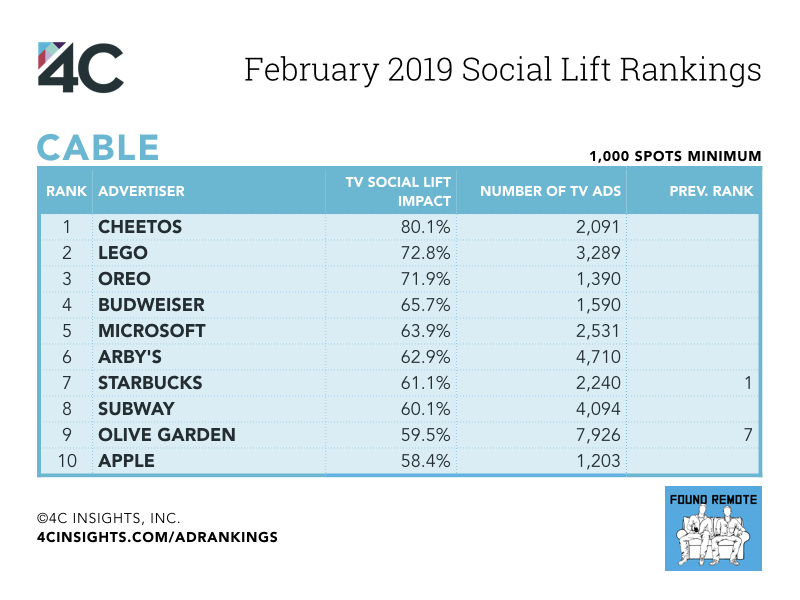 To assess the TV ads generating the greatest consumer response on social media, 4C fuses data from Teletrax, its global TV monitoring network covering more than 1,300 U.S. Channels in all 210 DMAs, and its proprietary social affinity database with engagements from 2+ billion social media users across Facebook and Twitter.
By comparing each brand's social media engagements in the two-minute period after the start of a TV ad to the brand's average social media engagement rate, 4C calculates the TV Social Lift Impact. Ultimately this is a measure of how much more likely a consumer is to engage with with the brand on social media after seeing its TV ad.
For example, T-Mobile's 88.1% TV Social Lift Impact means T-Mobile's broadcast TV ads increased T-Mobile's social engagements by 88.1% in the two minutes following the start of an ad.