France Télévisions and several production companies launch a mixed reality project that brings viewers closer to soldiers from major conflict zones in VR and AR.
Découvrez la 1ère expo en réalité virtuelle "The Enemy" par France Télévisions nouvelles écritures, à @imarabe du 18 mai au 4 juin ! #VR pic.twitter.com/HokG0MdSQr

— France Télévisions (@Francetele) May 16, 2017
In a new mixed reality project titled "The Enemy" war photographer Karim Ben Khelifa brings viewers in contact with combatants of armed groups from three conflict zones. An extensive virtual reality installation as well as an augmented reality app take users to a face-to-face meeting with six combatants and let them hear testimonies from both sides of either conflict. The project is coproduced by France Télévisions, Camera Lucide, ONF, DPT and Emissive. The AR app will be released in summer 2017 for iOS and Android devices whereas the VR installation could be visited from May 18 to June 4, 2017 in a world premiere at the Institut Du Monde Arabe in Paris.
The project is a documentary that aims at putting the user into the shoes of soldiers from Israel, Palestine, El Salvador and the Democratic Republic of Congo. The soldiers stand on opposing sides of longstanding global conflicts and share their dreams, hopes and perspectives on their side of the respective conflict. The project seeks to expand moral imagination and humanize "enemies".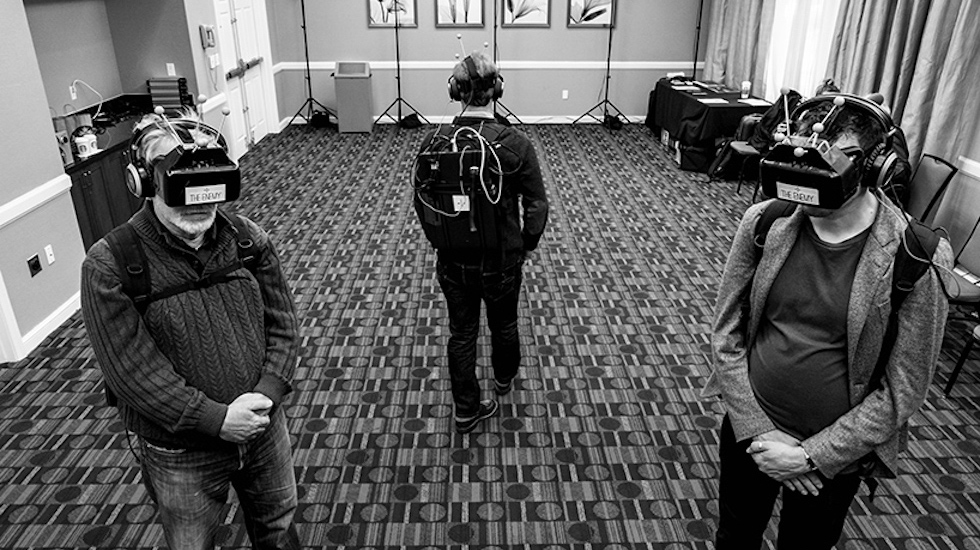 The immersive installation at the Institut Du Monde Arabe uses virtual reality to let viewers meet with the combatants. Users encounter recordings and imaging of the soldiers who were interviewed beforehand. The experience is available in English and French and blends VR with 3D reconstruction. Users are able to move around the exhibition room freely once they wear the VR headset.
The VR experience takes viewers into a white room in which two soldiers face each other. Viewers are able to meet the Israeli soldier Gilad Peled and a fighter of the Popular Front for the Liberation of Palestine, Abu Khaled, for example. The soldiers talk about their fears, motives and dreams.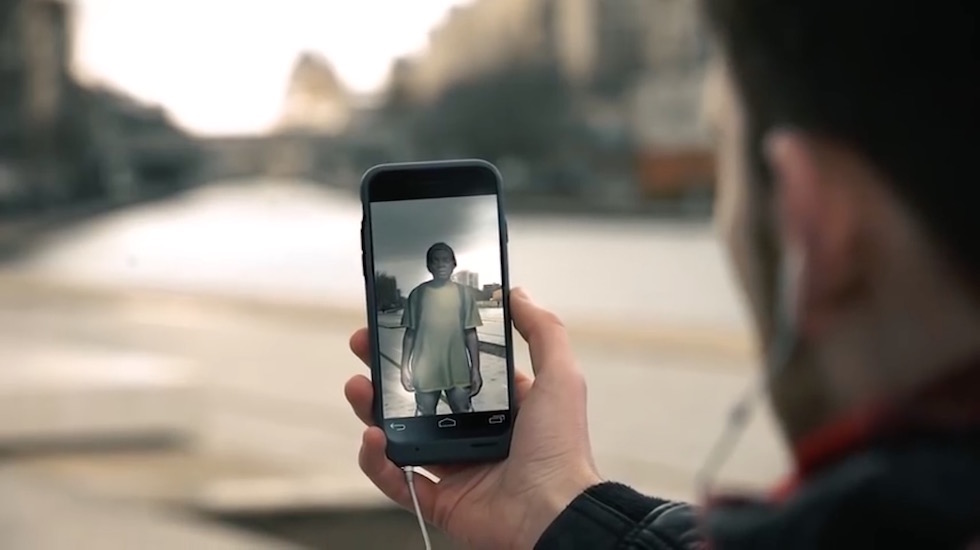 The augmented app lets users project the soldiers into their private environments, enabling a more humanized and empathetic view on the combatants. Hearing the soldiers' testimonies from within the user's private surrounding allows the user to step into the community of the "enemies".
Lana Zöllner is a research analyst at VAST MEDIA, a media research and consulting company based in Berlin that provides international television industry leaders with qualitative competitive market analysis of digital entertainment and content marketing. These posts are based on their platform VAST BUZZ which contains thousands of these cases studies.