YouTube animator Marik Roeder (darkviktory) created an animated YouTube game for Netflix's "Death Note" that lets players make the decisions.
To promote the release of its original horror movie "Death Note", Netflix Germany teamed up with YouTuber and animator Marik Roeder, known as darkviktory, to create an interactive 'Choose Your Own Adventure'-style experience on YouTube. The creator has used YouTube's hyperlink feature in annotations to link several animated videos and thereby provide users with different options to influence the course of the experience's story. The experience was launched on August 25th, the day of "Death Note's" global release.
The experience's story loosely follows the structure of the original film "Death Note", which is based on the Japanese manga by the same name. Users take on the role of protagonist Light Turner, who one day comes into possession of the mysterious Death Note, a book with which he can control the death of people by writing down their names. Users can determine the course and the outcome of the story by choosing which actions Light should take.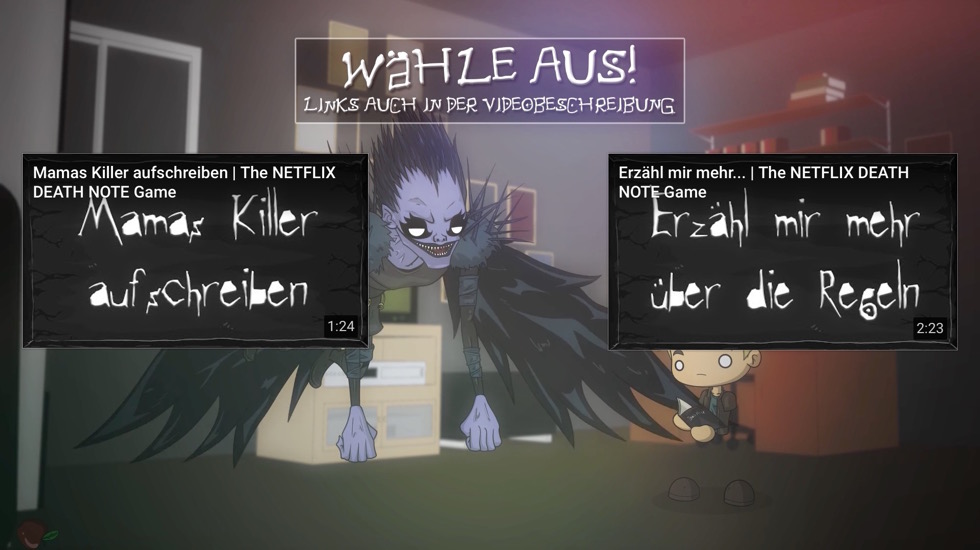 Decisions such as whether Light should 'write down his mum's killer' or 'get to know more about the rules of the Death Note' can be made at the end of each short video. Usually they can decide between two options, which will then bring them to the next chapter. Some decisions hold more weight than others and lead to different outcomes such as, for example, Light's death, his crush Mia taking over the Death Note or a 'Game Over' message.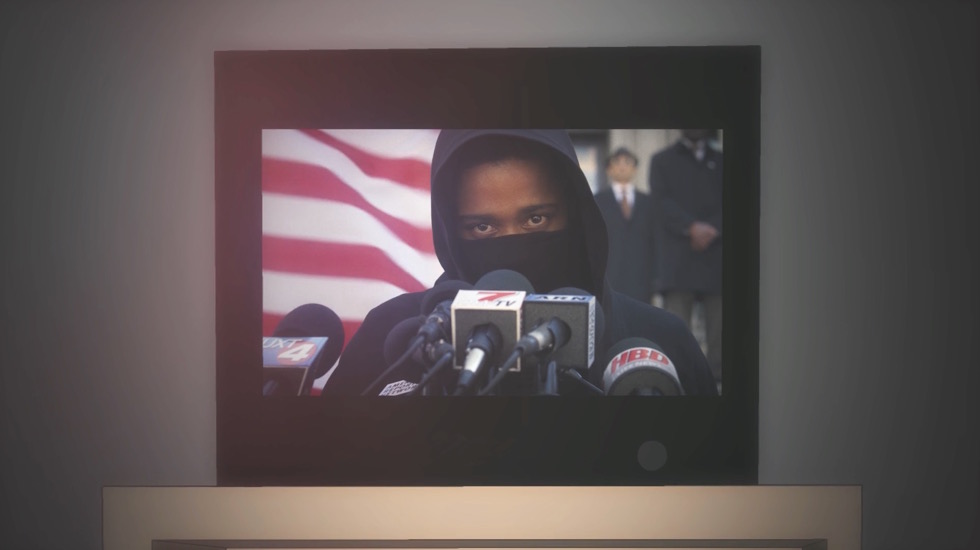 Some chapters mix both animated scenes and scenes from the actual film. When reaching the ende of the experience, users get to see an additional trailer for the Netflix Original.
Matthias Puschmann is the Managing Director and Cofounder of VAST MEDIA, a media research and consulting company based in Berlin that provides international television industry leaders with qualitative competitive market analysis of digital entertainment and content marketing. These posts are based on their platform VAST BUZZ which contains thousands of these cases studies.