Hong Kong-based broadcaster TVB launched a new social streaming app called "Big Big Channel". A beta version was released on June 23, 2017, with the full worldwide release following a month later on July 23. "Big Big Channel", available for iOS and Android devices, combines live streaming, traditional TV programming and social platform in one app. With the app, TVB aims to drive fan engagement with its stars and create new advertisement revenue.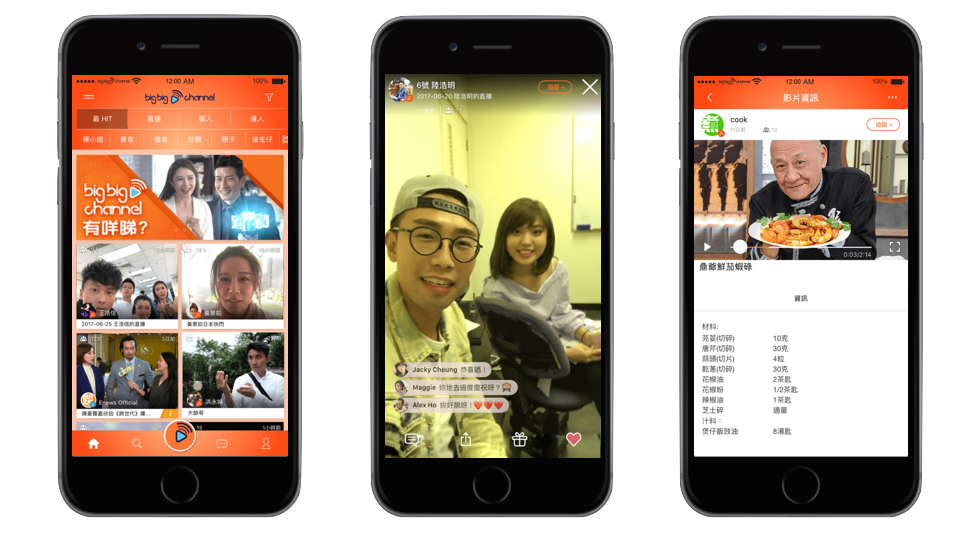 TVB artists can release their own videos in the app to promote their shows and engage directly and more closely with fans and followers. The fans can watch not only watch their videos and live streams, but also share pictures themselves, chat with other users and send their idols paid gifts like flowers and hearts.
Nicole Greiner is a research analyst at VAST MEDIA, a media research and consulting company based in Berlin that provides international television industry leaders with qualitative competitive market analysis of digital entertainment and content marketing. These posts are based on their platform VAST BUZZ which contains thousands of these cases studies.