With the first round of the 2017 French presidential election on 23 April just around the corner, public national broadcaster France Télévisions launched a VR app for iOS and Android that invites users to meet the presidential candidates and explore the Elysée Palace.
When entering the app, users find themselves in a 3D reconstruction of the courtyard of the Elysée Palace, where they can meet the very realistic avatars of the candidates and compare their respective campaigns depending on which topics are of interest to them. For each candidate, the app also provides their biography and an introduction video. To be converted into their digital doppelgängers, all candidates agreed to being captured by a 3D scanner.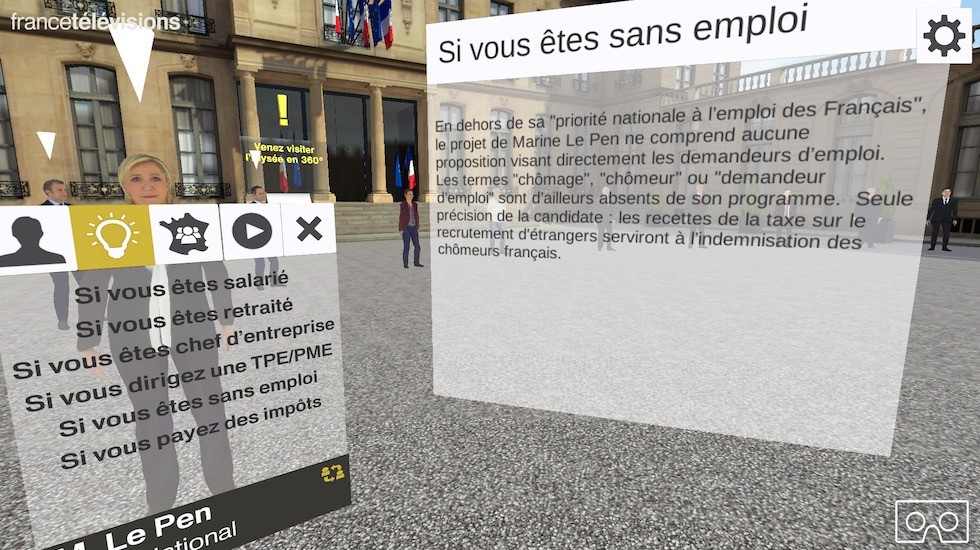 On top of that, 'Présidentielle 2017 VR' features a variety of other political content. Holographic panels present the latest news about the election. A virtual cinema shows live programs and replays of France Télévisions' coverage of the election, but also archival footage from the INA (the French National Audiovisual Institute). Finally, users can take a virtual tour of the Elysée Palace and discover more than 20 rooms/spots in and around the French president's residence through 360-degree photos provided by the AFP.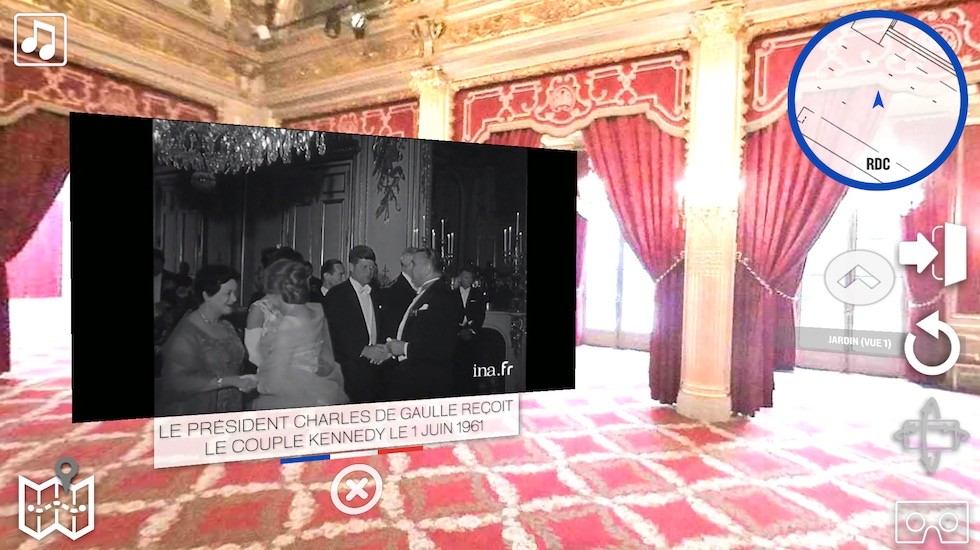 This new type of political and informative experience was created by France Télévisions in collaboration with several digital companies such as Silkke, Cinemur and onePoint.
Nicole Greiner is a research analyst at VAST MEDIA, a media research and consulting company based in Berlin that provides international television industry leaders with qualitative competitive market analysis of digital entertainment and content marketing. These posts are based on their platform VAST BUZZ which contains thousands of these cases studies.