Movistar+ and Air Europa to let fans preview season five in a plane that was converted to Frank Underwood's Air Force One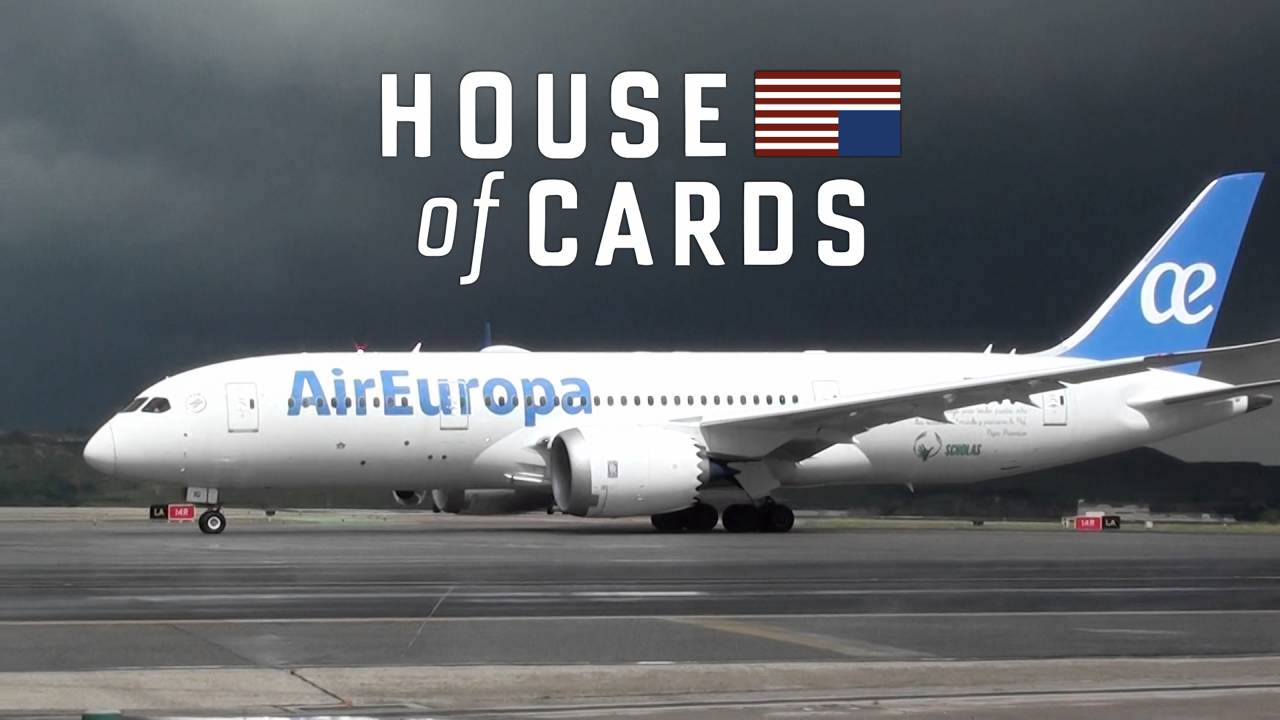 Pay TV channel Movistar+ brings the much-anticipated fifth season of "House of Cards" to Spanish audiences on May 31, 2017, one day after its global Netflix release. Two days prior to the premiere, some lucky fans were invited to aboard an Air Europa Dreamliner 787 that was converted to Frank Underwood's Air Force One. The plane did not take off but passengers had the opportunity to watch the season's first two episodes while enjoying a meal in a presidential environment.
The shuttle bus transferring the passengers was equipped with the Seal of the President of the United States and a cardboard standup of Frank and Claire Underwood.
Este autobús nos lleva al avión presidencial, donde unos cuantos afortunados podrán ver los primeros episodios de la T5 de #HouseOfCards ✈️ pic.twitter.com/tRer7krfzI

— Movistar Series (@movistarseries) May 29, 2017
After walking down the red carpet to enter the plane, fans were seated in business class where they each found a presidential cap and a pin.
Hoy @movistarplus presenta la quinta temporada de @HouseofCards a bordo de un #Dreamliner de @AirEuropa ✈️ https://t.co/Ye6VItJLkN

— Air Europa (@AirEuropa) May 29, 2017
While then watching the first two episodes of the upcoming season, the passengers could enjoy a six-course menu.
Henner Herwig Jürgens is the Managing Director and Cofounder of VAST MEDIA, a media research and consulting company based in Berlin that provides international television industry leaders with qualitative competitive market analysis of digital entertainment and content marketing. These posts are based on their platform VAST BUZZ which contains thousands of these cases studies.